It's so much fun to be a woman on Halloween – so many fantasies and whims to indulge by dressing up as your favorite character. You can be sexy and sultry, intriguing and captivating, sporty and sweet, or teasingly wicked. Whatever costume you choose to fit your style can be found right here.
What did you wear last year? Was it what you were looking for or did you have to settle for what you could find in stock? Don't delay – pick up one of this year's favorite Halloween Costumes for Women like the magnificent Maleficent, a South Seas Pirate, aCleopatra, Passionate Princess, or the forever favorite Wonder Woman – whatever suits your imagination.
Maleficent costumes will be an extra hot item this year since Sleeping Beauty fans discovered last year what drove the Maleficent to become so cruel and this year we meet her descendant.
Descendants Maleficent Women's Costume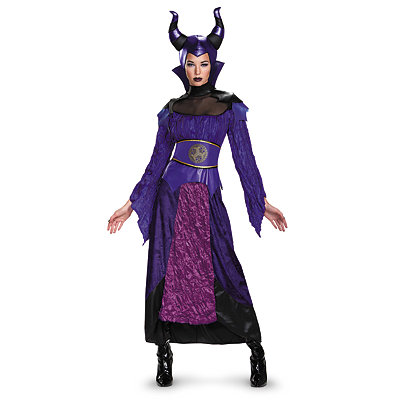 This sinister Disney villain costume includes a purple crinkle long-sleeved dress with black high collar starting on the shoulders and a shorter front to give off a regal appearance. Also features a purple belt with gold detailing and attached hanging raspberry colored fabric as well as the purple and black horned headpiece.
Maleficent Black Gown Glam Deluxe Costume
The gown is a sleek black design with two shoulder pieces that stick out from the back. The headdress includes two curled horns, and fits comfortably over the head.
Dirty Cop Anita On Patrol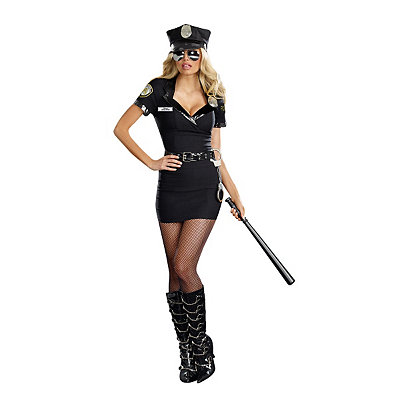 You have the right to remain sexy in this Dirty Cop Anita Adult Women's Costume complete with black bengaline stretch knit dress with belt and police patches on on shoulders, police hat with badge pin.

Traffic Stop Cop Costume
You may have a hard time doing your job in this sexy Traffic Stop Cop Costume. Everyone will stop in the road to stare at you in this navy form fitting jumpsuit with chest pockets, buckle belt and leg straps.
Camo Cutie Womens Costume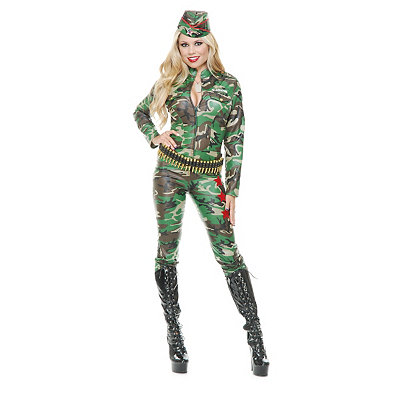 They will gladly take orders from you when you're wearing this Camo Cutie Adult Womens Costume. Camouflage jumpsuit features a zipper front closure and comes complete with a matching hat.
Sexy Women's Pirate Swashbuckler Costume
All the male pirates will want to walk the plank for you after seeing you in this Sexy Women's Pirate Swashbuckler Costume. The total ensemble includes a corset top with cut-away sleeves, a belt, skirt and a feathered hat to finish it off in style.
Spanish Pirate Adult Women's Costume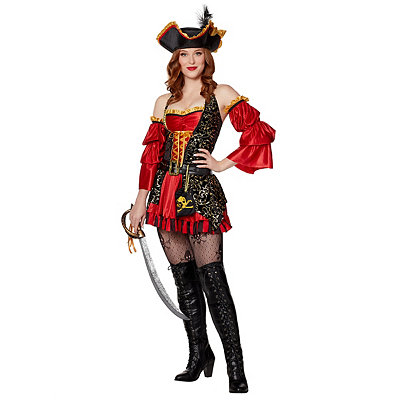 Keep your treasure buried in this Spanish Pirate Adult Women's Costume. The red, black and gold dress of this womens pirate costume features a lace-up bodice. A hat with feather and ruffle details, red and gold sleeves, a black belt and a skull-embellished pouch complete with sexy women's costume
Cleopatra Womens Costume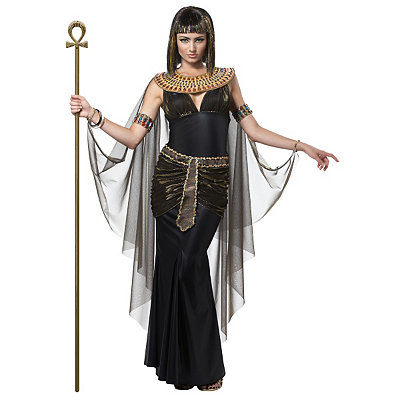 Rule the party with exotic grace and style when you arrive in this stunning Cleopatra women's costume. The black and gold dress of this goddess costume features a detachable cape and comes complete with a collar and a matching ornate belt.
Sexy Wonder Woman Costume
Wonder Woman could kick butt and look good doing it, now you can too! Our costume features the full iconic bold, red form fitting top and the star spangled blue skirt, the red and white striped thigh high boot covers and shimmering red cape, plus the gold head piece with a red star and her signature silver protective wrist gauntlets.
Batgirl Bodysuit Adult Women's Costume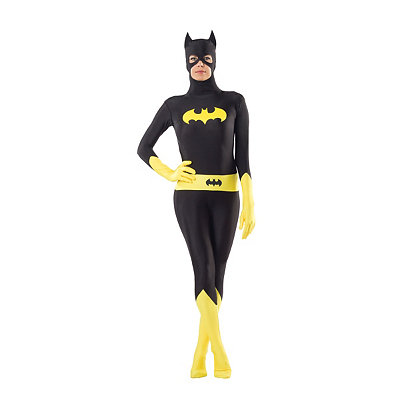 Dazzle more than Gotham City in this officially licensed Batgirl Bodysuit Costume Featuring a black jumpsuit with yellow belt, foot, arm and iconic bat chest detail. The attached mask leaves your identity a mystery, just the way you like it.
Mystic Witch Adult Womens Costume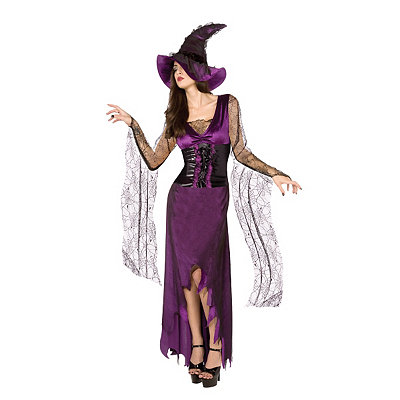 Silky dress fits comfortably and falls low in the back with a raised hem in the front where edges are jagged, has a Velcro back closure. Webbed lace lines the cleavage area and wraps around the arms with an attached piece draping down from the forearms to further mystify your look.